How the gig economy is creating a new generation of entrepreneurs

by Michael Wolter
Gazing out over the ocean of possibilities created by mobile tech, there is no end in sight. Smartphones have not only disrupted our lives, but have also permanently changed entire industries – healthcare, real estate, finance. You name it, mobile tech has touched it.
Forging a Career on a Smartphone
Unfortunately not all smartphone sparks have ignited a fire – at least not yet. At the fingertips of much of the world's population – or, more specifically, their thumb tips – are mobile devices, which offer the average Joe or Jane the chance to earn money and become a modern, digital entrepreneur. Apps like Uber and Lyft have quickly become popular, giving users the power to earn money with the gig economy. There are a multitude of other apps that lie in waiting on the market, their potential ready to be unlocked.
When asked how mobile apps could be beneficial to a user, Sarah Goddard of London based EZ Property Reports replied, "They now offer total flexibility, allowing new techniques in communication allowing employees to interact with a global market and take work out of the office."
Vivien Marks, joint partner of Assessment and Training Centre for Estate Agents in Cape Town, South Africa, explains the ways in which mobile tech can be used to take advantage of opportunities in the market today: "Technology should be used intelligently to create an imperative efficiency – there is enormous competition in business which must be counteracted in a methodical and ethical manner." If today's entrepreneurs can "learn to work smarter with more useful apps," Marks says, they can unleash a wealth of opportunities.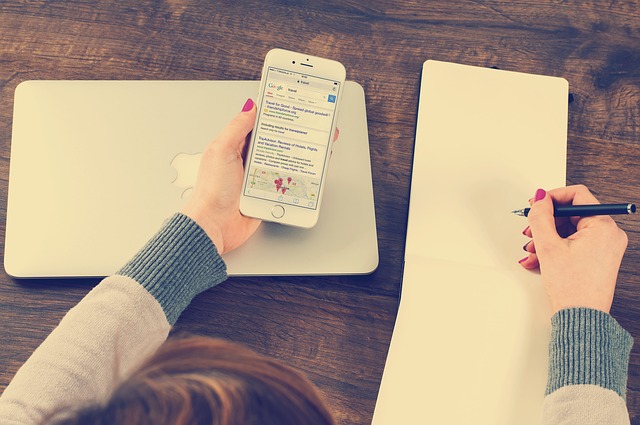 Using Technology in the Property Sector
Goddard and Marks both work within the property sector, yet they highlight communal needs in all business sectors: efficiency and flexibility. Yet, with all the untapped mobile technology on the market today, will the ever-growing mountain of opportunity created by mobile tech remain an unused pile of possibility?
Imfuna has spent nearly eight years developing its property inspection apps with efficiency and flexibility as its primary goals. Our experience shows that mobile tech has allowed our clients to produce work faster and in a highly adaptable format, meeting the increased demands of the fast-moving property market while offering a high-quality product for clients. The time to go from inspection to finished report is dramatically enhanced, and firms thrive as a result.
Apps have changed the universe we live in. Access and exchange of valuable data represents massive progress, however it is the democratization of the work environment that has the most impact. Technology marches on.