by Michael Wolter
Imfuna, creators of mobile surveying app Imfuna surveyor, are sponsoring the Matrics Young Surveyor of the Year (YSOTY) 2017 award from the Royal Institute of Chartered Surveyors (RICS), taking place on 17 November in London.
The award is offered as part of the broader RICS YSOTY awards ceremony, which covers nine unique categories for apprentices, trainees and newly qualified associate and chartered RICS professionals. The principle sponsor of the event is Santander Consumer Finance.
Jax Kneppers, founder and CEO of Imfuna, says this about the sponsorship: "We hold the RICS Young Surveyor of the Year award in the highest regard and are committed to both supporting emerging talent as well as upholding the high standards set forth by RICS. We are proud to sponsor this award and will continue to advocate for the hard work, innovation, and forward thinking brought about by young professionals in the surveying field."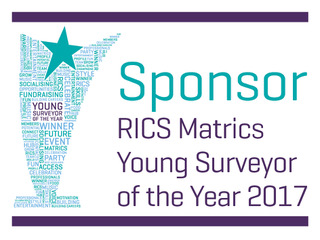 The RICS YSOTY Awards are open to surveying professionals in the UK under the age of 35, and showcase "outstanding role models who demonstrate excellence by working to the highest standards and act as advocates for the profession" (RICS).
Individual categories represent the nine areas of practice. They are Apprentice of the Year, Asset and Facilities Management, Building Surveying, Land (Rural and Urban), Project Management, Property Agency (Residential and Commercial), Quantity Surveying and Construction, Valuation, and Mentor of the Year.
Individuals interested in applying can do so via RICS' online awards platform.